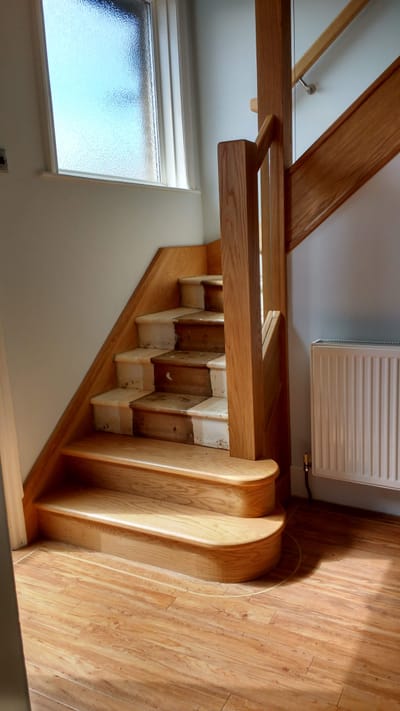 The best way to get a quote would to be to email me with your details, address and photos of your existing staircase.
This helps me see whether or not I will be able to help you or advise you to the best of my knowledge.
I will try to reply with in 24 hours of any enquiry.
I am usually able to arrange an initial visit to your property with 2 weeks.
This will be to measure up your staircase and to show you samples of the wood and discuss the options available.
You will receive a quote within a few days after then.
Lead times are generally between 6 - 12 weeks depending on holidays etc.